Graphics modification/manipulation

Owner & designer: Sheryl Judd
Email: sherjudd@gmail.com




Interactive
Online Feedback Forms

E-Calendars




Picture Galleries

Music/Audio on Webpages





Web pages currently managed and/or created by Ms. Judd:

Please Email The Web Manager with questions
This Web Site was Created 8/5/98 and was last updated 02/14/18
Besides Website Design this site also offers information on Cordwood Construction,
Solar Energy, and Corn Burning Furnaces.
Use the menu below to visit related websites.

This web site was created by Sheryl Judd, a retired teacher of 30 years experience with the public schools system in Michigan. She has a Masters in Sports Fitness Management from the United States Sports Academy in Daphne, Alabama and a B.S. in Education from Central Michigan University at Mt. Pleasant, Michigan. She taught Physical Education since 1971, History of Western Civilization since 1972 and World Geography since 1989 and retired in 2001.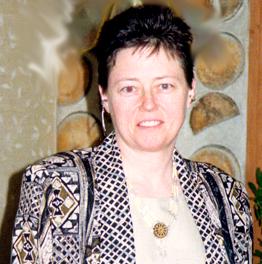 ACKNOWLEDGEMENTS:
Thank you to Hee Yun's Graphic Collection, the Icon Bazaar, the Clipart Connection, Barry's Clipart, Background City, Cool Text, Photo Vault, The Best Collection of Web Images, Web Tools.Com, The Menu Factory. Feel free to visit these great web sites.
---
Here's a picture of the REAL Sheryl Judd living inside: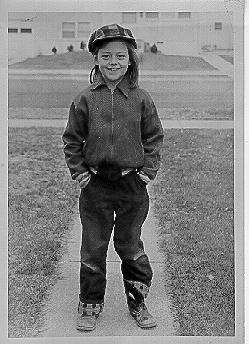 The 7-Year Old in this photo still motivates me to this day, and now that I am retired from teaching I am finding this child inside me again!
People have been asking me what I am doing in retirement. Well, here is the "short" list:
Reading, gardening, cross country skiing, golfing, racquetball, Tai Chi, seeking enlightenment, enjoying my natural sleep pattern, learning to procrastinate, working as the Web Page Manager for many clients (see the listings at the top of this page)--the list is constantly growing! I'm also enjoying staying up late to watch movies & football on TV, participating in the Michigan Senior Olympics, and tending our homestead. Then more Reading...
CHECK OUT MY "HELPFUL, USEFUL IDEAS" PAGE...